SVEND-ERIK FILBY "RESUME"*
86 Briarcliff Road, Gilford, NH 03249 H: 603.996.1060 E: svend@svend.com
FACEBOOK | LINKEDIN | CLIENT LIST | MY MUSIC | 2016 SEO RESULTS
PROFESSIONAL SUMMARY
Living the dream since… forever! Innovative, profit and results-oriented professional with over 35 years experience in business, web design, graphic design, logo design, wordpress web design, sales, marketing, social media, marketing, advertising, customer service, tech and business consulting, graphic design, web technologies, audio technologies, project management and much more.
FAVORITE SAYINGS
"if you are not part of the solution, you are part of the problem!" | "Positivity always beats out Negativity" | "I can do that!" | You miss 100% of the shots you don't take. –Wayne Gretzky | Twenty years from now you will be more disappointed by the things that you didn't do than by the ones you did do, so throw off the bowlines, sail away from safe harbor, catch the trade winds in your sails. Explore, Dream, Discover. –Mark Twain | The best time to plant a tree was 20 years ago. The second best time is now. –Chinese Proverb | Every child is an artist. The problem is how to remain an artist once he grows up. –Pablo Picasso | The only person you are destined to become is the person you decide to be. –Ralph Waldo Emerson | Start where you are. Use what you have. Do what you can. –Arthur Ashe | Too many of us are not living our dreams because we are living our fears. –Les Brown | If you want to lift yourself up, lift up someone else. –Booker T. Washington | A man is a success if he gets up in the morning and goes to bed at night and in between does what he wants to do. –Bob Dylan | You can't use up creativity.  The more you use, the more you have. –Maya Angelou | If you do what you've always done, you'll get what you've always gotten. –Tony Robbins | It's not the years in your life that count. It's the life in your years. –Abraham Lincoln | Change your thoughts and you change your world. –Norman Vincent Peale | The only way to do great work is to love what you do. –Steve Jobs (And I love what I do –Svend)
PLACES I HAVE LIVED
Northkingstown RI, Maidstone, England, Peacham VT, Passumpsic VT, St Johnsbury VT, Barnet VT, Groton VT, Freeport ME, Naples Italy, Augusta ME, Hollowell, ME, White River Jct VT, Lebanon NH, Sunapee NH, Gilford NH, Kobenhavn Denmark and maybe a few places I have forgotten! LOL. I moved 13 times before I was 18, due to being a "navy brat". I would not trade that experience for anything. I got to see many parts of this world we live in, and get an appreciation for different people, cultures, design, lifestyles, and so much more.
EXPERT IN
All Adobe Software (Photoshop, Illustrator, InDesign, etc), WordPress, and all WordPress Technologies such as plugins, widgets, back end technology, hosting, security, etc. World class leader in SEO. Free Way Pro HTML web design, Dreamweaver, and other HTML Editors. 3D design software. Music production software including Logic Pro, Garageband and associated audio plugins and effects as well as electronic keyboards, drum machines, mixers, and audio effects boxes. Anything Macintosh, iPad, iPhone, and all peripherals. Professional PDF editors. Image editing of all types, photography, illustration, etc. Sailing, navigation, designing pontoon boats, and all technology related to boats.
MY PASSIONS
Listening to Music, Classic Rock, Live music, Writing Music, Working with World Class Musicians, Vintage 70's Stereo Equipment, All areas of Design, Sailing and Boating, Concerts (2015 list so far), Architecture, Traveling, My Wife, My Family, History,  Inventing things, Building things, Learning new things every day, Mountain Biking, Hang Gliding, Riding my Harley, Road trips, FM Radio, WBLM, CHOM-FM, and so much more, like eating my wife's great cooking!!!! I gotta run, she is in the kitchen whipping something up!! lol
CAREER HIGHLIGHTS
Helped design logo for the 1996 Atlanta Olympics
Design Route Map for the 2001 Upper Valley Olympic Torch Relay
Helped create a tour guide for the rock super group Def Leppard
Helped on design and production of 1994,1995 and 1996 Burton Snowboards
Helped design 2 directory books for Your Local Directory and all company graphics
Designed a web site for one of the divisions of National Geographic
Worked with Stevie Wonder, Sting, Michael Jackson, Genesis, The Cars and many other musical hero's of mine while working for New England Digital
Designed New England Digital Trade Show Booths often out-doing the giants like Sony and Panasonic
Helped the reclusive JD Salinger design his audio system back in 1982
---
EXPERIENCE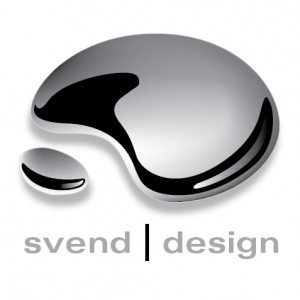 SVEND DESIGN, Gilford, NH 1993 – 2016 and beyond! 23 Years This Year!!
Web Design & Responsive WordPress Specialist, SEO, Social Media Marketing, Technology Consulting,  Graphic Design, Online and Print Advertising design, brochures, business collateral, catalogs, & multi-media design, video production, 3D concepualization, icon design, Graphical User Interface Design, WordPress Plugins, and much more. Manage and implement all web design, SEO, social media & graphic and design projects for a diverse client base from conception through to final results and ongoing support and customer service. Consult on many areas of web & online technology. I have had and have so many great clients over the years.
My Client List | Logo Design Portfolio | Web Design Portfolio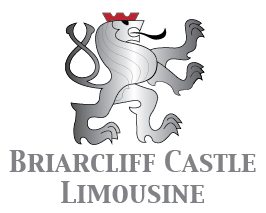 BRIARCLIFF CASTLE LIMOUSINE, Gilford NH – Present VISIT SITE
A first class lakes region Limousine service for special events when we feel like it! LOL
We offer dinner out packages at area restaurants
We offer Limo and Boat ride packages on Lake Winnepausaki
We offer Custom Packages at your request
Limo is WI-FI, and Bluetooth Enabled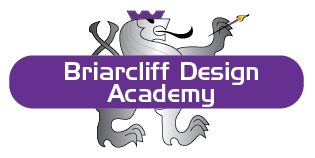 BRIARCLIFF DESIGN ACADEMY, Gilford NH – Present VISIT SITE
A Design Academy focusing on WordPress Web Design, and how to make a living doing it!
We focus on getting you up and running designing a WordPress website fast
We show you how to take your WordPress Web Sites to the next level
We show you how to charge for projects and make $50 to $200/hour!

SVEND DESIGN MUSIC STUDIO, Lebanon, Sunapee, Gilford – 1983 to Present VISIT SITE
Music has always been a huge passion of mine, first listening to some of the best music ever created from the 1960's and 1970's to then wanting to create my own music. New technology was coming online in the early 80's such as MIDI and computers & computer sequencers and synthesizers and drum machines. My main software in the early days was Master Tracks Pro, by Passport. Today, Garageband and my Baby Grand are my go to tools for writing and recording music.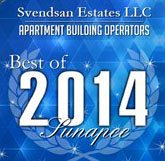 SVENDSAN ESTATES LLC, NH – 2006 to Present
I own and manage multiple rental properties in NH. I got my start back in 1986 when I bought a Duplex. I lived in one side and rented out the other side essentially having that rent pay my mortgage! I got started in 1986 when I saw an infomercial called "No Money Down" by Robert G. Allen, one of the first real estate, no money down guru's.
Within 45 days of reading this book, I purchased my first apartment building, and then went on to buy many more real estate investments.
SUNAPEE ZONING BOARD – 2006 to 2008
I was a member of the Sunapee Zoning Board helping people navigate the often confusing rules with zoning and building issues, AND owning a building lot in Sunapee Harbor was a good reason to see what I could and could not get away with… lol.

THE RESPONSE NETWORK & POLICECOMMUNITY.NET, Hanover, NH 2007 – Present VISIT SITE
Marketing manager and graphic designer creating all collateral such as advertisements, brochures, logo designs, business plans, trade show booth designs, email campaigns and website designs.

UNIVERSITY OF NH, 1998 – 1999
Taught graphic design classes including Adobe Photoshop and Adobe Illustrator and  web design at their Lebanon, NH facility. I love teaching and really enjoyed my students!
NH COMMUNITY TECHNICAL COLLEGE, Claremont NH – 1999 – 2000
Taught graphic design classes including Adobe Photoshop and Adobe Illustrator and  web design at their Claremont, NH facility. I love teaching and really enjoyed my students!

YOUR LOCAL DIRECTORY, Lebanon, NH – Jan 2000 – 2003
Part Owner in a VT & NH phone book directory. Our directory was unique in the industry for being full color and integrating a paper directory with online web resources and advertisements. A great concept pioneered by Kenan Guarino and Michael Mason.

TURNPIKE TECHNOLOGIES, Lebanon, NH – Jan 2000 – 2003
Part Owner and General Manager of an Internet Service Provider. We provided high speed internet service, web hosting, email, FTP, as well as technical support for 500+ clients.

JAGER Di PAOLA KEMP, Burlington, VT – 1994 – 1998
World Class Graphic Design Studio
Worked as a designer on a freelance basis designing projects for some of the largest companies in the world – Burton, Champion XBOX, Specialzed Mountain Bikes, Merrel Hiking Boots, Patagonia, Nike, Segway, Pepsi, Microsoft, Magic Hat, The Olympic Committee, and many other great companies. Highlights were working with the most talented, coolest, trend setting people all the while having fun designing the future!
It's interesting story how I got this job. I was reading my local newspaper in 1994 and there was a small classified ad with 3 lines. "Freelance Graphic designer needed. Expert in Illustrator and Quark. Do not call" I immediately called, and said a friend of mine had said you guys were looking for a designer. They asked if I could come up to Burlington VT to meet with them. I jumped in my car at 4 and got up there at 5:30. They had me fill out an application, and on the form they asked how much I wanted per hour. I had no idea what to put, but they had a really cool design studio, so I said $50/hour. She takes the form and leaves for a minute. She comes back and says they do not have the job budgeted for $50/hour, so I said, ok, I will do it for $25! She leaves for a minute and comes back and says come meet the owner and lead designer, Michael Jager. Michael and I stay up all night working on a catalog for Champion Sports Clothes and go to sleep at 6am and start again at 8am and work again all day and night. This went on for 2 weeks! For the next 4 years JDK calls me every couple weeks to work for weeks at a time on the coolest design projects imaginable!
PIERCE & THIBODEAU, Lebanon, NH – 10/92 – 8/93
Full Service Marketing & Advertising Agency
Art Director
Manage all graphic and design projects for a diverse domestic & international client base from conception through to prepress/printing.
Responsible for the conception, design, layout and pre-press production of results-driven advertising and collateral. Projects also include multimedia disk-demo's, full color advertisements and brochures, product fact sheets, point of purchase and custom typography.
An interesting story here. I told Frank Thibodeau I needed to make more money, and he said go out and find a few of my own clients on the side for extra money. I said great idea, and went on to find some really great clients bigger than his. He did not like this and fired me. I was thrilled and went on to start SVEND DESIGN in 1993 and am still rocking 22 plus years later! (and P&T is long gone!)

NEW ENGLAND DIGITAL CORPORATION, Lebanon, NH – 3/86 -9/92
Pioneer manufacturer of digital audio workstations (Synclavier® and PostProTM) used in the worldwide entertainment, music, audio recording, film and video post-production markets (System prices $75K-$750K). This was the Rolls Royce of Digital Audio Workstations! I got to travel the world, working with many of my musical hero's, like STING, Genesis, The Cars, Michael Jackson, Aerosmith, Steven Tyler, Pat Metheny, Herbie Hancock, and many others! This was a DREAM JOB!!
Thanks to Mitch Marcoulier for getting me this job! He was playing a gig at a club near Norwich VT, and told me to apply which i did the next day! Also thanks to Brad Naples (CEO) for creating a new job for me when one of his VP's fired me! It's not often a CEO sides with an employee over his senior management!
See my various positions at NED here >

THERMAL DYNAMICS CORPORATION, Lebanon, NH 12/84 – 3/86
World leader in manufacture of innovative plasma cutting and welding systems.
Design Drafter
Provided product design support for manufacturing, sales, and marketing.
Contributed in development of two new successful products from concept to market introduction.
Designed packaging for industrial welding and cutting systems.
Utilized CAD/CAM system for designing multi-layer printed circuit cards.
This was a very interesting job on many levels, but something was missing… passion for the job. So when i had a chance to take a job with New England Digital, I jumped at the chance!

AUDIO DESIGN LTD, Lebanon, NH 4/83 – 11/84
Owner
Premier High End Stereo Shop selling the best in HiFi equipment – Responsible for sales, marketing, advertising, pricing, installation and inventory of high quality stereo HiFi equipment, video AV gear, and pro audio and video gear. We had two state of the art showrooms with digital speaker selectors to easily compare products.

CAMERA SHOP OF HANOVER, Hanover, NH 6/82 – 3/83
Manager of Audio and Video Department
Responsible for sales, marketing, advertisement, pricing, installations and inventory of high quality stereo HiFi and video equipment.
THE RITZ, White River Jct, VT 6/82 – 9/82
Nightclub with New England bands and DJ's. I worked behind as a bartender.
DEPARTMENT OF ENERGY MAINE – Augusta, ME – 1979-1980
I worked as an energy auditor analyzing building for energy improvements. A very interesting job where I learned a lot about buildings, windows, insulation and energy efficiency, and I worked with the early IBM PC's to input building data to get reports on our recommendations. Computers would end up being a huge part of my life, but not PC's – Mac's were part of the secret to my success!
VERMONT TECHNICAL COLLEGE – 1979 – 1982
I held a couple positions at VTC to help pay for college, one being on the campus security team and the other being on the painting crew. These positions helped me graduate college with a very small balance due on student loans!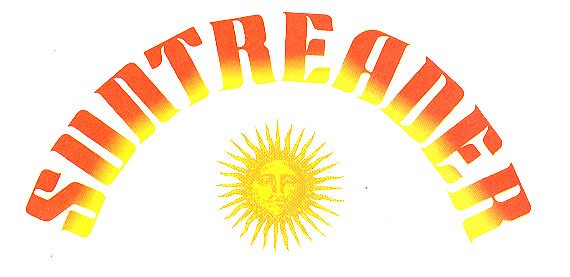 SUNTREADER RECORDING STUDIO, Sharon, VT 9/81 – 5/82
Suntreader was a state of the art recording studio hidden in the back woods of Sharon Vermont. A couple of well known bands that recorded there in the 1970's, was Arlo Guthrie (Alice's Restaurant) and FOGHAT (Fool for the City). I worked as an intern with Johnathan Heins who took me under his wing! It would turn out to get me bitten with the desire to get into the music business, and 4 years later I would be in the thick of the music business at New England Digital!
THE WOODEN HORSE RESTAURANT – St Johnsbury, VT – 1979
Worked as a short order cook, before heading off to college one summer. We had great salads, soups and quiches 😉
RODD THE ROOFER – St Johnsbury, VT – 1979
The premier roofer in Northern New England since 1920. This was a tough job doing flat roofs with hot tar! It made my decision easy to enroll at Vermont Technical College!
MAIN ST CONSTRUCTION – St Johnsbury, VT – 1978
After the florist job, I got a job as a carpenter for a local construction company. My first day I was assigned to the basement to bring up a concrete floor. Low and behold, my friend John was down there already swinging a pik axe! He said he quit and took this job! What a small world!
ST JOHNSBURY FLORIST – St Johnsbury, VT – 1978
This is a funny story. I worked for this florist, and it was christmas time and I was sent over to Burlington VT in the company van, chuck full of Point Setta's for another florist. I am driving down church street and a Jeep pulls out of a driveway right in front of me. I slam on my brakes and all the Point Setta's in the back of the van come flying over my head and shoulders into my lap! That are all ruined. I call my boss, and he tells me to head back to the office. My boss decides that as punishment for my Burlington adventure, he wants me to go to the local mall, dressed in leotards and give out carnations.
I said, "You can take this job and shove it!" – and that was the end of my job with flowers!! lol ;-). My friend John,who also worked for this florist, who got me the job thought I handled this situation with flying colors! The next day, he also told the owner to "take this job and shove it!"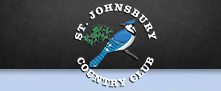 ST JOHNSBURY COUNTRY CLUB – St Johnsbury, VT – 1977
A great summer job working outside on the greens, fresh air, great views, and I met some really nice people including a cool Australian, red headed bartender with great stories!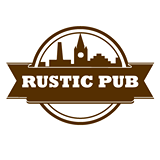 THE RUSTIC PUB & CANDELIGHT RESTAURANT – St Johnsbury, VT – 1977 to 1979
This was a FUN job working as a Bartender and Doorman/Bouncer at a night club that showcased some of the best New England cover bands of the late 70's! Jay Murray, from Fall River Mass was the manager and let me work under the table and under age in a club! I hope I can find him some day! Jay, if you find this, email me! svend@svend.com
Some of the great New England Cover bands of the late 1970's and early 1980's
Tracks, Fox, Davis Bros. Garage, Stone Cross, Better Days, Gunnison Brook, Downpour, Teaser, Castle, Tressel (Sam Green, Carl Marcotte, Jeff Skoller, Mike Bussierre and yours truly, Bob Dimick) Tank, Glass Mountain, Littlewing, Izzo, 8084, SASS, Run 21, Contraband, Scorpio (MIT), and a hundred others I can't remember right now!

NATIONAL SKI PATROL – Roccaraso, Italy and Lyndonville, VT – 1974 to 1978
I was the youngest person ever let into the National Ski Patrol while i lived in Italy and skied at the Roccaraso Ski area, due to my excellent skiing ability and being American so I could speak the language of the American Skiers in this Italian ski area where a lot of service people skied from the Naples, Italy military bases. I went on to do the same job at Lyndon Outing Club in Lyndonville, VT upon our return to the United States in June of 1975.
AMORE FURNITURE MOVERS – Naples, Italy – 1974-1975
This was my first of many jobs in my life! I was living in Naples Italy with my family, and I got a cool job moving high end furniture of scandanavian design! Right up my alley since my Mom was born in Denmark. The best part of this job was my boss, Vito would take me out for an awesome hamburger that tasted so damn good! Mmmmm
---
EDUCATION
Passumpsic Grade School, Passumpsic, VT – 1967 to 1968
Peacham Grade School, Peacham, VT – 1966
Blue Mountain Union, Groton, VT – ??? ask mom, lol
West Barnet School, West Barnet, VT- 1971-1972?
Forrest Sherman Middle School & Highschool – Naples Italy, 1972-1975 (freshman and sophomore years)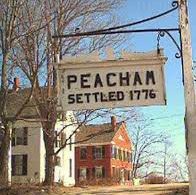 Peacham High School, Peacham, VT, 1975 to 1978
This was a FUN school! I often call it a "hippie" school, but I guess a better term is alternative school. My other option was St. Johnsbury Academy, which was a more "strict" and "structured" school. One hallmark of Peacham School was we did not get letter grades, we got all written evaluations which made more sense to me. The school was very focused on the arts, like plays and films, building log cabins, work breaks in the field of your choice and many other innovations in teaching. Every Friday we watched a great movie like Harold and Maude or Little Big Horn. This was the perfect school for me, but did make it a little tough when I went to engineering school which was all focused on math and physics which was not big at Peacham School!
There was a movie back in 1970's called Billy Jack. His girlfriend ran a "hippie" alternative school. I often wonder if Bill Marshall and Bill Rough and Jay Craven used this school as inspiration?! Watch the movie, and you will have a little bit of the feel for Peacham High School 😉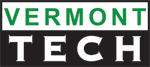 Vermont Technical College, Randolph, VT. Graduated – 1979 to 1982
AS – Electrical Engineering Technology
VTC is the state's only college whose mission is applied education, an approach that allows students to not only see their potential, but to experience it first hand. I really enjoyed my time here, learned a lot, played varsity soccer, played on the tennis club, raced motor cycles in the drag race club with my Honda 750 bored out to an 850 and styled as a cafe racer with a custom candy apple green paint job. During the summers and vacations I went to Augusta Maine to work at Hazel Greens and I lived with my best friend's family, Steve Soucie.

Full Sail School of Digital Audio Recording, Orlando FL, Graduated 1989 – Honors
This was the premier school to learn about the new digital recording techniques that were becoming the standard in Recording Studios around the world. The CEO of New England Digital, Brad Naples sent me to this school and it really helped me over the years in world class recording studio's and in my own pursuit of music.

University of NH, Durham, NH – Graduated 1994
Candidate for BPS, Management – GPA 3.5

ALAN PARSONS RECORDING SCHOOL – 2016 – GPA 4.0
Legendary engineer, producer, and artist Alan Parsons' approaches to sound recording world renowned and this coarse will take you to the next level. Parsons has the space to include more technical background information, more detailed diagrams, plus a complete set of course notes on each of the 24 topics, from "The Brief History of Recording" to the now-classic "Dealing with Disasters." Written with the DVD's coproducer, musician, and author Julian Colbeck, ASSR, the Book offers readers a classic "big picture" view of modern recording technology in conjunction with an almost encyclopedic list of specific techniques, processes, and equipment.
---
NON TRADITIONAL LEARNING
Birthe Julie Filby – my whole life!
All my life, my mom has been my biggest fan and an inspiration, and she brought me up right, to be creative, think positive, and she always told me I could do anything I set my mind too! She has had an amazing life, and always inspires me! A couple of her interesting things in life was being the first female air traffic controller in Denmark, and having a date with Alfred Hitchcock at Tivoli Gardens and going back to college at 44 years old to get a BA and a MASTERS so she could better support herself and her kids after she got divorced! Now at 88, she has an online business selling books on Amazon! She never quits!  Thanks!
Larry Filby – my whole life
My dad taught me so many things when I was young, not really intentionally, but because I soaked up all the things he used to do around me. What I saw, got me into music, electronics, mechanical engineering, and much more.  Thanks!
San Nielsen – my whole life
Like my dad, my brother San influenced me in many ways, from his love of music, stereo and audio, motorcycles, and a certain touch of class and demeanor that carried me all my life. Thanks!
Robert Grier Torrence – 1982 to 2002
Robert was my mentor, friend, "step dad" and teacher for 20 years, who taught me much during the years I had the pleasure of spending time with him. He was one of the smartest men I have known and had an incredible knowledge of history!
Jager Di Paola Kemp – Burlington VT – 1994 to 1998
Not a school really, but the BEST education you could get in the art of graphic design! Thank you Michael Jager and gang!! You changed my life, the 4 years I worked with you and your awesome teams! Your influence continues each and every year in my life!
Svend Design – 1993 to 2017 and beyond!
Running a business for 24+ years teaches you more real life lessons than any school ever could. My business's have been a complete joy, and one of the best parts of my life.
It's been a great journey so far – and as they say, "it's the journey that counts, not the destination"
I have had an incredible journey on my way to Svend Design. As a child, I was fortunate to have traveled a lot with my family. My main stomping ground was New England and Europe – Denmark, Sweden, England, Germany, France, Italy, Ireland, Austria, Switzerland, etc. These travels gave me a great mindset for my future design pursuits by showing me how many cultures and ways of life there are on this great planet we share! It inspired me to always have an open mind, to always explore life to the fullest.
As a young man, I had a diverse number of jobs in the corporate and business arena – I owned a high end stereo shop selling the world's best sound products. I worked at a world class recording studio where the classic album "Fool For The City" was recorded by the British rock group Foghat as well as Arlo Guthrie's – "Alices Restaurant". From 1986 until 1992, I worked for New England Digital, creator of the greatest digital music machine ever built (to this day) – The Synclavier. While I was there, I had a varied list of jobs from Hardware Specialist, Software Specialist, Marketing & Graphic Design Coordinator, and Sales. I worked closely with some of the greatest artists of our time – Genesis, Sting, Stevie Wonder, Pat Metheny, Herbie Hancock, Frank Zappa, The Cars, Michael Jackson (before he went crazy…lol), and many more of my musical heros. The greatest thing about this company was that it allowed me to follow my passions and talents in any direction I wanted… even when it wasn't in my "job description". My last position with the company was in marketing, where I honed my skills that would come in so handy when…
In October 1993, I decided design was what I was supposed to do with my life, and I started Svend Design. Over the years I have worked with an incredible list of talented clients, companies and designers. Many are my friends of many years. Svend Design has allowed me to fulfill my biggest dream… to wake up each and every day and LOVE what I do!
In my free time, I love to travel, sail, ride my harley, write music, spend time with my family and friends, always keeping my ears and eyes open to new fresh creative design ideas I can bring to my "work"
A day does not go by where I don't learn something new. My day is not complete if I have not researched some interesting subject!
* This resume was more of a fun project to remember all the fun things I have done in this journey called life. I have not used a resume for over 24 years since I have worked for myself since 1993.
A map of some of the places I have lived, and my travels and adventures in life!